Contact Information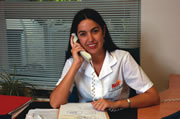 Below is a contact list of MASA International Advisors throughout the UK. For comments and suggestions about the website please email us here.
Property and General Enquiries
For all enquiries in the U.K. please call us on our free phone: +44 (0) 208 686 4696, or send us an e-mail through our contact form. Outside of the UK call +44 (0) 20 8686 4696.
For other European countries
Please select from the following dropdown and click go:
MASA International awarded "Best Estate Agency in Spain"
International Property Awards in association with Google and Bloomberg Television have awarded MASA Internaitonal the Best Estate Agency in Spain award.
Receive the 'Buying a property in Spain' guide in your inbox, today
What's included in the FREE guide:
Choosing the right location
Ensure your property purchase is safe and legal
Budgeting for additional costs
How to plan effective viewings
How to negotiate the best deal