What will happen on my Viewing Trip?
Area and Property Tour - sample itinerary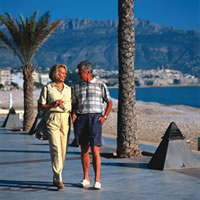 Day 1
Arrival in Spain.
Transfer to your hotel.
Relaxed tour of local area.
Day 2
Day 3
Visit properties for any second viewings.
Discuss legal and financial matters.
Return transfer to airport.
Meals & Hotels
Selected meals are provided during your visit together with soft drinks and water.
Telephone calls, room service, alcoholic beverages and side orders not included must be paid separately.
As a token of your appreciation for the service provided, a small gratuity for the restaurant and hotel staff would be appreciated.
A few more things you need to know about Viewing Trips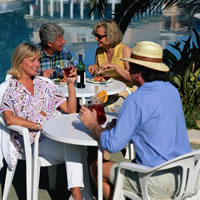 Give us a rough idea of when you'd like to visit, we'll finalize dates later.
Visits usually start on a Tuesday or Saturday.
Flights can be arranged from anywhere in the UK or Ireland.
We can arrange a small group visit if you'd like one.
If you'd like to meet local experts, we can arrange that too.
You'll definitely need comfortable shoes.
Bring a digital camera to take shots of places you like.
A notebook is also useful to jot down questions to ask us later.
Book a Viewing Trip online or call us at the UK office on 020 8686 4696
Find out about common mistakes people make when they look at Spanish property…