A Place in the Sun and MASA International
---
About this webinar: Paul Payne from MASA International and A Place in the Sun Editor Liz Rowlinson take a look at three amazing properties, all close to the sea and ready to move in to.
With prices to suit all budgets, these three property choices offer something for everyone. We start off with two resale options and then follow that up with an incredible new, key-ready villa in Sierra Cortina. Join us and find out more...
Spanish Property Chat 2023 Tour Dates
---
Southend-On-Sea

Sun, November 19, 10:00 - 16:00 GMT
---
Here are our featured properties
---
Understand your Residency Options
---
On Wednesday 15th July, MASA was joined by Alex Radford from My Lawyer in Spain, Robin Haynes from A Place in the Sun and special guests to look at the process of moving to Spain in the post-Brexit era.
In addition to helping understand your residency options, MASA International can guide you through and answer your questions on every aspect of moving to and living in Spain.
If you would like to have your own questions answered, you can book a one-to-one Zoom/Call with Paul Payne by clicking the button below.
Order the latest Costa Blanca Hot Property Guide
---
Let us help you make your dream of buying a property in Spain come true!
Order the latest guide using the provided form or speak with one of our property advisors on 020 8686 4696.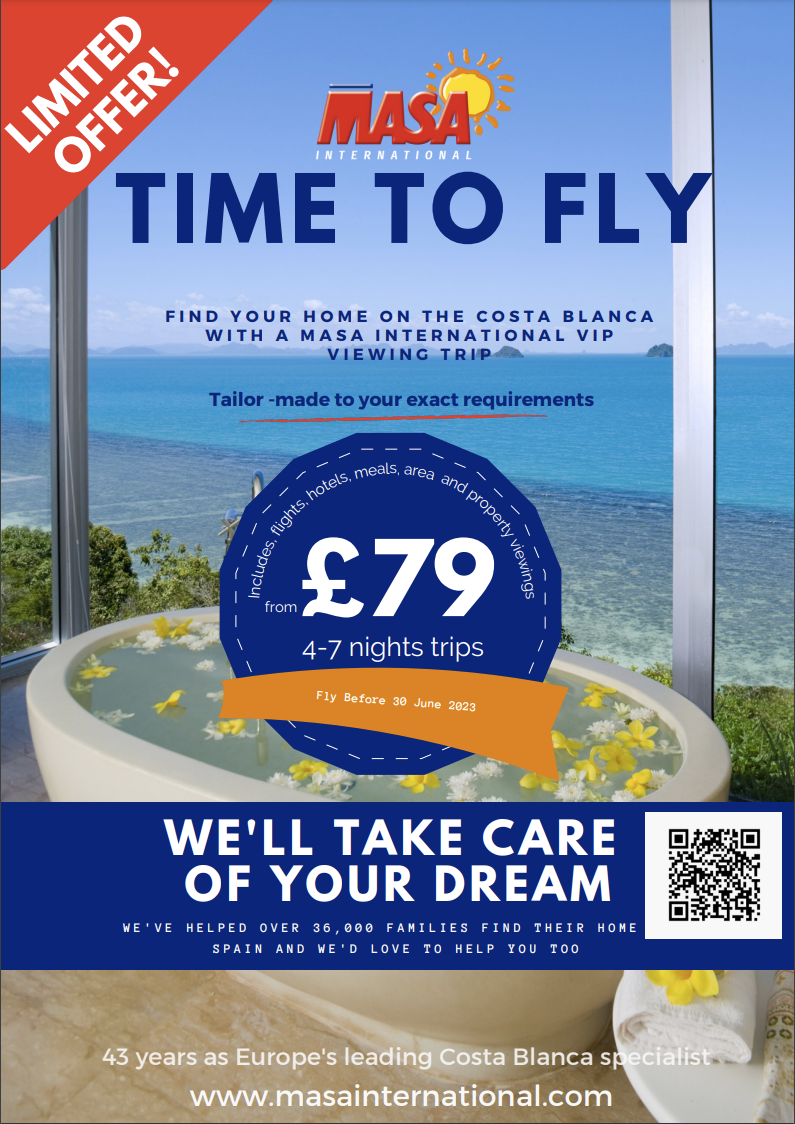 The latest edition includes:
The hottest new and resale properties from across the Costa Blanca, Spain.
Plan your perfect Viewing Trip to the area.
Useful area information and advice on how to buy from the experts.
Note that fields marked with an asterisk* are mandatory. We value your privacy and will not share your details with third parties.
---
Receive the FREE Guide to Viewing Properties in Spain & exclusive Spanish Property Offers in our newsletter
---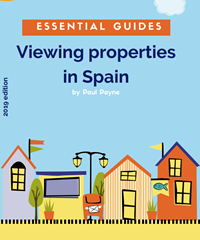 Guide to Viewing Properties in Spain
Choosing the right location
Areas, budgets and types of properties
Budgeting for additional costs
How to plan effective viewings: on your own or with an expert
This guide to viewing properties in Spain will inform and help you to complete an essential pre-travel checklist, ultimately preparing you perfectly for your visit.
Our weekly newsletter will keep you up to date with the latest property news, area features, exclusive discounts and offers.
Instant access to our guide and newsletter by filling out this form:
MASA International, Spanish Property Specialists
---
MASA International is a fully accredited company that has helped over 36,000 families find their property in Spain. MASA International was founded in 1981, and has grown from its simple beginnings as a beachfront estate agency to the solid, international organisation it is today without ever losing that special 'family feel' that our clients continue to find reassuring.
MASA is one of only a few property companies on the Costa Blanca of Spain to have been accredited with ISO 9001 status, which means you benefit from our proven commitment to excellence in customer service and administration.
Let us help you make your dream come true buying a property in Spain: